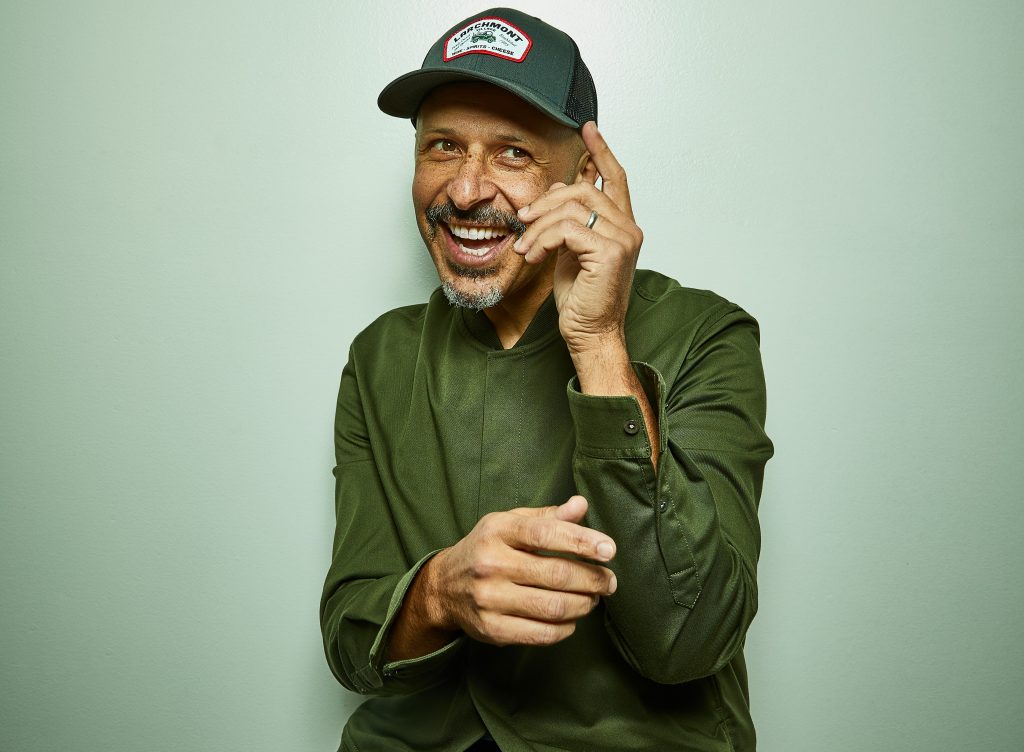 An Interview By Mahyar Ajdari
Q. It's always a pleasure to have you come into town, especially in a place like Vancouver where we have a sizable Persian community. When was the first time you came up north and what is the driving factor that keeps bringing you back?
A. I think the first time I came to Vancouver was around 2007-2008. I immediately fell in love with the city and performing there. As you say, there are many Persians who come out and support, but also many other people from different backgrounds. I love the diversity of the city and the shows. That's one of the reasons I keep coming back.
Q. You are an international comedian known for touring all around the middle east and Asia. A lot of the countries you visit vary significantly in terms of societal standard. Does this present any problems when it comes to workshopping material before a tour?
A. I live in Los Angeles and write most of my material on the stages there. When I work out new stuff I just talk about whatever is on my mind. For the most part I'm able to perform my material all over the world. However, sometimes I do end up in a country where the promoter will ask that I stay away from certain subjects. The advantage of doing standup for 24 years now is that I have enough material that if I need to avoid some subjects I can fill my set up with other subjects. It's mainly about respecting the norms of the place you're performing in.
Q. As you know the Canadian comedy community just lost a legend in the great Norm Macdonald. He had a truly unique & irreverent style which did justice to every Canadian who ever watched him perform. I feel like, just as there was with Norm, there is a lot of pride in Persian people when they see you perform on American television & film because you do our community justice. But also, you have your own unique style, so it's hard to put a finger on the people who inspired you. Who were your early comedy hero's growing up? Are there any comedians who have influenced you which you feel never got that mainstream lime light they deserved?
A. Yes, Norm was very unique and one of the best. He is missed! My earliest influence was Eddie Murphy because he was the biggest comedian in the world when I was a kid growing up in the US. Once I got into comedy I listened to a lot of Richard Pryor and George Carlin because they talked about social and political issues. My favorite comedy is comedy that makes a social or political point. I am a big fan of the Daily Show or Late Night with Stephen Colbert. I watch his monologue nightly to get a fresh take on the news.
Q. One of my favorite comedians of all time which I feel never got his just dues was the late Patrice O'Neal. His honesty and bravery are what I believe made him amongst the last few of a rare breed of comedian. I feel the same way about you, especially about how you have done a wonderful job promoting multiculturalism. Was the idea of breaking borders a noted priority when you set out early in your career or is it just a part of your upbringing and personal voice?
A. Patrice was amazing and I think he was about to become a huge star when he passed. He's another one that is greatly missed. I don't look at my comedy with any preconceived purpose. I just think my upbringing instilled a taste for multi-culturalism
in me. My favorite shows are the ones with a diverse audience because that's what the world is. I don't like being in front of any audience that's homogeneous. I also am an advocate for acceptance and progressive thoughts and sometimes that seems like it's groundbreaking when you come from a culture like ours that tends to be a little more traditional.
Q. I want to thank you again for answering our questions. It is always a pleasure when I can pick the brain of someone who has done so much for the Persian & middle eastern community around the world. Is there a final message you'd like to give to all your fans in Vancouver?
A. Thank you for asking such thoughtful questions. I look forward to finally coming back to Vancouver. The last time I was there was right before the pandemic and we've had to postpone these shows a few times. I'm really fired up to be coming back!